#ILoveGay Today Featured Videos
#ILoveGay Today - Michael Green: Cinema Diverse
August 12, 2021
#ILoveGay Today meets up with Michael Green of Cinema Diverse, the Palm Springs LGBTQ+ film festival. This year will be a hybrid of virtual and in-person film screenings, being held at the Palm Springs Cultural Center, a venue that has become a cultural institution for Palm Springs LGBTQ+ community over the years. The festival will be held the last two weeks in September, and has a wide range of f... | [LINK]
http://www.cinemadiverse.org
| Palm Springs, CA VIDEOS | @ILoveGayPS |
| Movies & Film VIDEOS | @ILoveGayMovies |
| Entertainment VIDEOS | @ILoveGayMovies |


Jenni Olson
July 07, 2021
#ILoveGay Today meets up with Jenni Olson, Queer Filmmaker, Archivist, Writer, and Online Pioneer. Jenni has been part of the LGBTQ+ film world for over 30 years, starting with Frameline [LGBTQ+ San Francisco film festival) and then being one of the early pioneers in LGBTQ+ tech, creating PopcornQ as part of the PlanetOut team. She also created the Outfest Queer Brunch @ Sundance, where she contin... | [LINK]
| San Francisco, CA VIDEOS | @ILoveGaySF |
| Movies & Film VIDEOS | @ILoveGayMovies |
| Entertainment VIDEOS | @ILoveGayMovies |
| Lesbian |

Frances Stevens: Curve Magazine
June 25, 2021
#ILoveGay Today connects with Frances "Franco" Stevens, founder of Curve Magazine. We chat about her history in pioneering one of the first lesbian magazines in the 90s, and how she worked overtime to bring the message to her magazine's ever-growing lesbian fan base, as well as potential advertisers, about the opportunities awaiting them with Curve. Franco sold Curve ten years ago, and had rec... | [LINK]
| San Francisco, CA VIDEOS | @ILoveGaySF |
| Movies & Film VIDEOS | @ILoveGayMovies |
| Entertainment VIDEOS | @ILoveGayMovies |
| Lesbian |
Featured @ILoveGayMovies Content & Articles
Six artists were selected for the inaugural Trans Possibilities Intensive, a three-day program to he...
One of New Mexico's oldest running film festivals kicks off Friday, October 15 online. The 10-day Wa...
IndieWire rounds up what not to miss at this year's festival, from a "RuPaul's Drag Race" documentar...
The opening film will be Firebird, a touching and romantic story about two Soviet Air Force pilots w...
Craving a movie-going experience beyond the traditional multiplex? Here's a rundown of the film fest...
The 13rd Annual Fort Lauderdale Edition of OUTshine LGBTQ+ Film Festival will take place October 14 ...
Featured @ILoveGayMovies Social Media
More Info
Learn More About our LGBTQ Marketing Programs
Advertising Opportunities
Would you like your business listed here? Call us at (323) 963-3653 or contact us here to get started.
Maximizing Your LGBTQ Twitter Posts with #ILoveGay
One of the most common hurdles individuals and businesses have is the time they feel is involved in doing social media marketing, and simply adding another media such as Twitter into the mix might just sound overwhelming. Our goal is to show you how to make your current online marketing efforts more efficient time-wise, as well as how to take active yet simple steps in increasing their exposure. We'll also be showing you how to get your content noticed by our online editors and included in our #ILoveGay initiatives and outreach.
Brought To You By...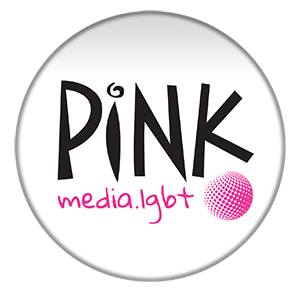 HOME | About Us | Advertising | Directory | Events | Ambassador Program | Media Partner | PR Services | Shop | Contact Us